Every day, new volcanic explosions around the world.
On July 11, 2016, the four following volcanoes erupted: Bromo volcano in Indonesia, Turrialba volcano in Costa Rica, Santiaguito volcano in Guatemala and Pavlof volcano in Alaska, USA.
1. Bromo volcano, Indonesia
Mount Bromo spewed a column of ash by up to 1,200 meters to the sky on July 11, 2016.
The massive eruption closed down all activities at the Abdurrahman Saleh airport in Malang district was halted, starting at 11:00 a.m. Jakarta time Monday until 09:00 a.m. Jakarta time Tuesday.
Tourists are banned from entering the area of 1 kilometer from the crater. Really? Here a video showing some images of the eruption and the tourists pretty close to the crater.
Mount Bromo is one of Indonesia's 129 active volcanoes.
2. Turrialba volcano, Costa Rica
The Turrialba volcano is relatively calm after its eruptive activity on July 11, 2016.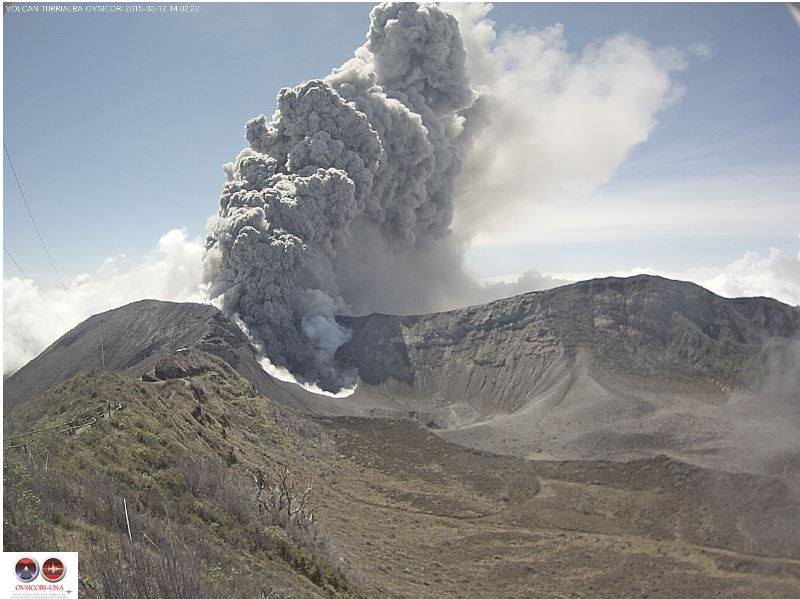 Due to the bad weather conditions, no webcams could record the eruption. Here a video from July 7, 2016:
Steam emanation of water and gas with a little presence of ash was visible at 6pm.
3. Santiaguito (Santa Maria) volcano, Guatemala
A strong explosion of the Santiaguito volcano ejected plumes of ash 5,500 meters (18,044 ft) in the air.
The descent of a pyroclastic flow over a distance of two kilometers on the southwest and South flanks was observed.
Wind helping, ashfall has been reported as far as Chiapas, Mexico.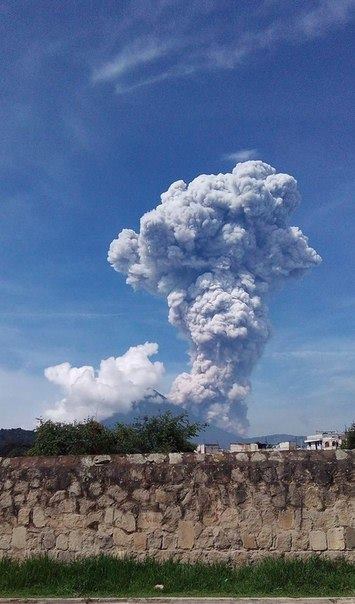 Here an image of the ash plume travelling:
#volcan #volcano #BristolIsland #Santiaguito les infos du jour/today's news https://t.co/t9suyDwknl pic.twitter.com/P1zgInc5QQ

— CultureVolcan (@CultureVolcan) 12 juillet 2016
This period of explosive activity of the Santiaguito volcano is the most violent in recent years. Expulsion of rock fragments of various sizes at a distance of 2 to 3 km is possible. A 'no trespassing' zone of 5km around the volcanic peak has been created.
4. Pavlof volcano, USA
Beginning around 1PM AKDT (21:00 UTC) today, web camera images showed minor ash emissions reaching at most a few hundred feet above the summit vent (8,500 feet or 2.6 km above sea level) and extending a few miles to the SW.
Emissions had declined in webcam images by 21:01 AKDT. Clear satellite views from 21:20 AKDT (12 Jul 2016 05:20 UTC) show no evidence of ash emissions.
A return to more robust eruptive activity remains possible and could occur with little or no warning.
The volcanic unrest continues…