Are you ready for this jelly? Thousands of blue blubbers carpet north Brisbane beach.
Yes, thousands of jellyfish washed up on the coast north of Brisbane, providing an incredible sight with beaches covered in a blue glow… Just a few days after Fukushima's radiactive leak is adressed to the public!
Jellyfish and bluebottle invasions on north Brisbane and Sunshine Coast beaches have resulted in some spectacular photographs.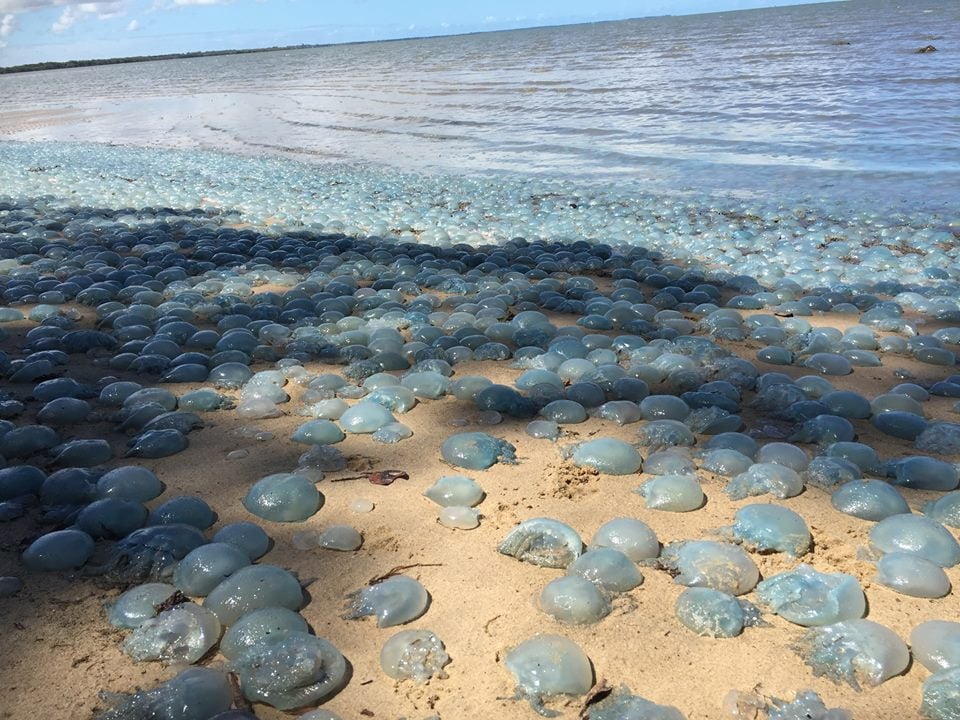 Strong northerly winds have reportedly led to the swarm of jellyfish and bluebottles causing headaches for Surf Live Saving Queensland.
A spokeswoman said Noosa and Mooloolaba beaches on the Sunshine Coast had seen the most stings so far with approximately 3,000 each.
Charlotte Lawson, 24, snapped some incredible photos of beached blobs known as blue blubber jellyfish 'Catostylus mosaicus', lining the Deception Bay sands last Sunday.
She said the carpet of blobs looked like "bubble wrap across the beach".
Local vets have also warned to keep pets away from jellyfish prone areas, as the blobs can look tasty to dogs.
Queensland Museum states that if stung by a blue blubber jellyfish it's recommended a cold pack is applied to the area as soon as possible.
Queensland Museum says the blue blubber appears in blue colour in southern Queensland and Victoria only, while in Sydney it's usually white or brown.