Wow, this is pretty fascinating. I've never heard of it before. I wonder what's in there?
The mysterious SEALED Door of the ancient Padmanabhaswamy temple.
If any human attempts are made with man-made technology to open the mysterious inner chamber beyond Chamber B, other than by chanting highly sacred and powerful 'GARUDA MANTRAS', it is told that disasters are likely to occur in and around the Temple and throughout India and quite possibly the world.
It is believed that this door, which has no bolts, latches or any other means of entry, was sealed by sound waves from a secret chant lost in time. Hindu priests say that at present, there is no human capable of opening this door by executing these chants.
"The mysterious door of the ancient Padmanabhaswamy temple is protected by two massive cobras painted on it and has no bolts, latches or any other means of entry. It is said to house unimaginable wealth, and can only be entered by a high level 'SADHUS' familiar with the knowledge of chanting a 'GARUDA MANTRA'.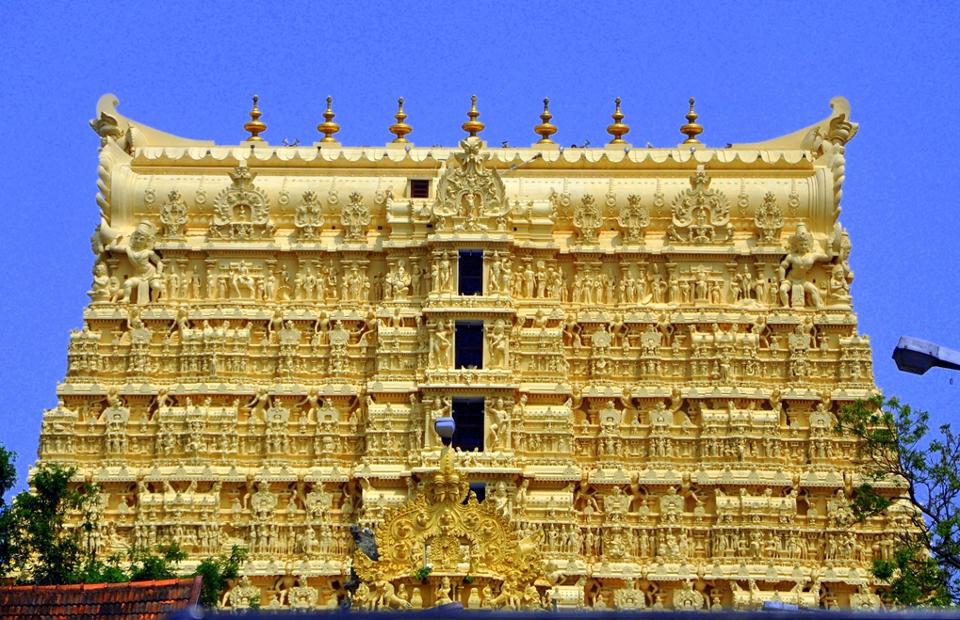 A book entitled Travancore;: A guide book for the visitor,
authored by Emily Gilchrist Hatch, recalled a group of people who tried to open the vaults in 1931 and had to flee for their lives when they found the place infested with cobras, and also mentioned a similar unsuccessful attempt in 1908.