There is no end to the toxic foam in Bengaluru's lakes.
And with the unprecedented rains, it is only getting worse, just like a tsunami!
Look the toxic foam is even blocking cars in streets:
#WATCH: Vehicles stuck in toxic foam spilled by Bellandur Lake, at Yemalur bridge #Bengaluru pic.twitter.com/2AKaRSHfVU

— ANI (@ANI) August 16, 2017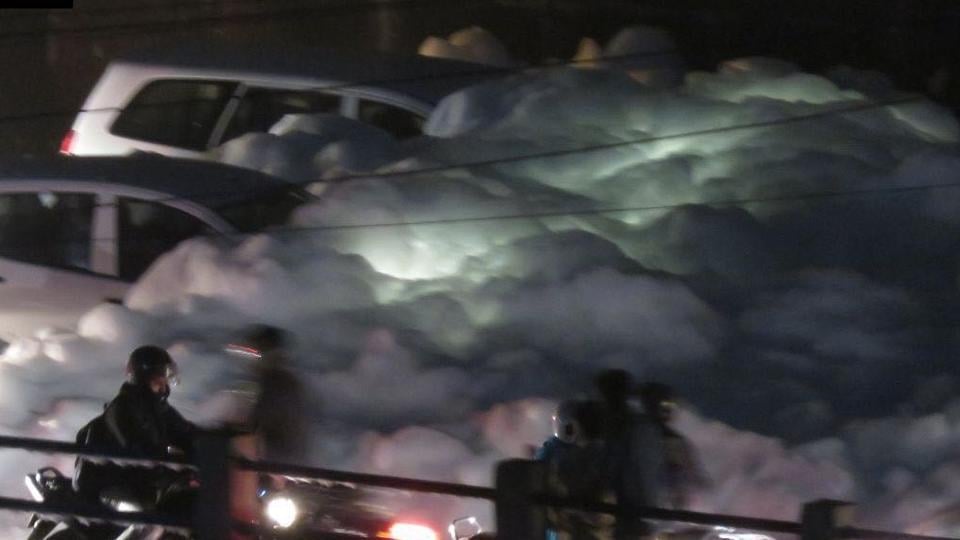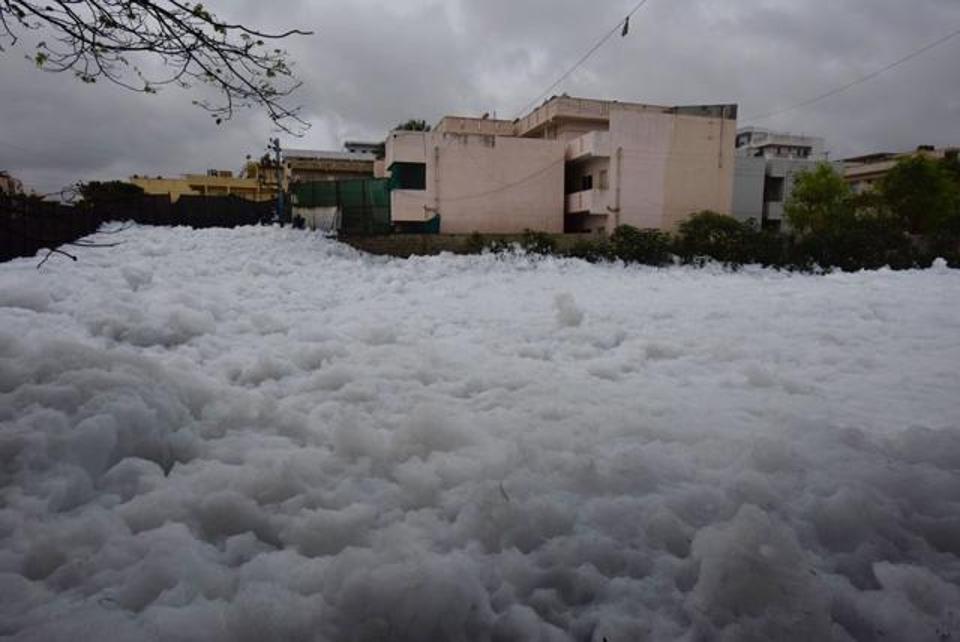 The toxic foam is thick and it volume increases every hours:
#WATCH: Bengaluru's #BellandurLake continues to spill thick toxic foam #Karnataka pic.twitter.com/CrQV6GTUBs

— ANI (@ANI) August 17, 2017
ou better check your level of pollution guys. Otherwise you will die submerged in this putrid and disgusting foam.