Up is down… I'm telling you! Many environmentalists who once supported the U.S. ethanol policy are now regretting their decision as data shows the corn-based fuel is wiping out the country's monarch butterfly population as a new report shows the monarch butterfly population declined nearly 15 percent during the past winter.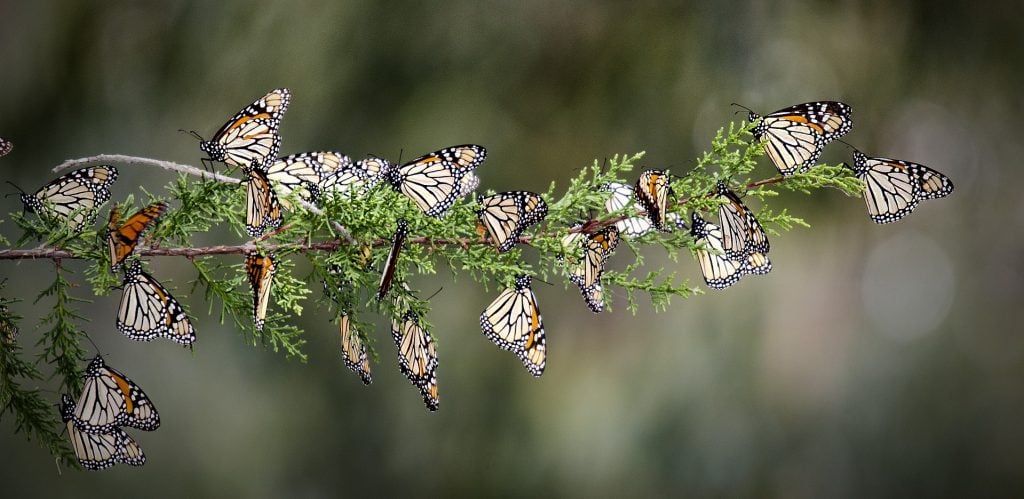 Over one billion butterflies have disappeared with only 30 million remaining. Scientists also suggest the monarch could be on the verge of extinction. Federal agencies are trying to determine the reason for the population decline. And activists suggest the decline is attributable to the Renewable Fuel Standard (RFS) that activists once championed a few years ago.
"With monarch butterflies now down 90 percent in the last 20 years, we simply must do more if we are going to be successful in reversing monarch butterfly decline," said Collin O'Mara, the wildlife federations's CEO and president. The federation is the nation's leading partner with Rethink Ethanol, a coalition seeking to abolish the biofuels mandate.
The Center for Biological Diversity petitioned the Fish and Wildlife Service to list the butterflies as an endangered species that require special protection to survive. The agency, which is providing $2 million on the ground conservation projects, is studying whether butterflies are endangered.
The National Wildlife Federation is helping to raise awareness about the need for milkweed, which could provide sanctuary for butterflies. The group will pass seeds to anyone willing to plant them. The seeds are planted in open space, such as roadsides, parks, forests and other places.
The group's primary interest is targeting the RFS, a federal program that requires refiners to blend ethanol and other biofuels into the country's diesel and gasoline supply. Refiners must purchase Renewable Identification Numbers if they do not participate in the program. Producing the biofuel requires pesticides that they believe contribute to the butterfly's extermination, NWF claims.
Ethanol is also hotly disputed in Congress. Sen. Ted Cruz of Texas is among nearly a dozen Republican lawmakers confronted President Donald Trump in December 2017 over his administration's refusal to ratchet down the biofuel standard. They want to find a way to lessen the impact the standards have on oil refiners.