Have you ever seen a rainbow swamp?
Yes just something like this: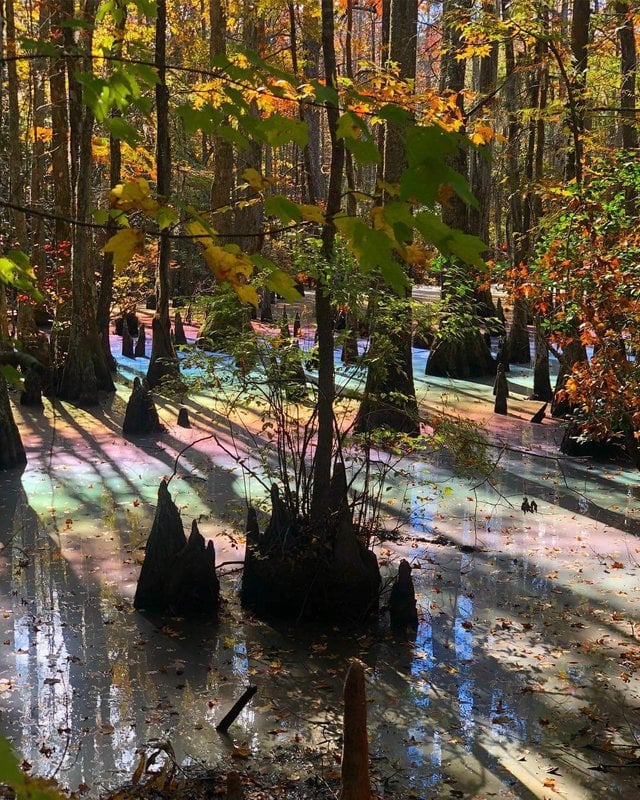 This baffling phenomenon was captured in First Landing State Park, Virginia.
But what kind of toxic-spill hell is this?
Really baffling indeed! But this is no (or let say not always) toxic spills… 
The rainbow sheens found as a thin film on top of pooled water in swamps and marshes are the result of natural oils released by decaying vegetation or the biological processes of anaerobic bacteria reducing iron in soil.
If it doesn't rain for a couple of weeks the colors and the phenomenon become more pronounced.
Do you feel the magic?
Hopefully we will soon be able to experience this rainbow swamp phenomenon in real in a few months. While staying at home, it's time to discover even more amazing natural phenomena occurring just at your corner! Be patient and still curious. [Reddit]
Follow us: Facebook and Twitter. By the way you can also support us on Paypal. Please and thank you!