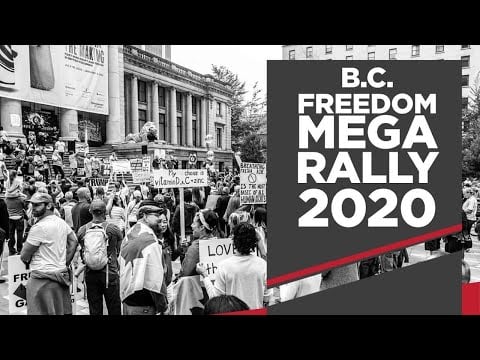 This Vancouver convoy and freedom rally took place on Nov 21-22, 2020.
I love it:
HUGS OVER COMMUNISM
I TESTED POSITIVE FOR CRITICAL THINKING
However, it is a negligible number of people in Canada who are clear-minded. Majority is still a brainwashed sheeple. Especially in big cities.
Local mass media is just vilifies those who can think and paint them as terrorists. Yes and the Canadian police can now unlock your iPhone and download all of your data, whenever they want:
The Great Awakening is not going to be localized. It comes to each, in their own time, and seems to me to be personal.
Now! Enough sitting at home complaining about the government overreaches and unfounded, unscientific removal of basic liberties.
It's time to get out and make a difference. More freedom news on Strange Sounds and Steve Quayle.
If you are already planning your Christmas gifts, please buy with us on Amazon. The affiliate sales will help us to continue the hard work we are putting in this website.
Follow us: Facebook and Twitter. By the way you can also support us on Paypal. Please and thank you!