Strange Sky Phenomenon: Blood Red Moon in the Sky Over Utah Due to Wildfires (PHOTOS and VIDEOS)
During the last 2 days, the moon was red over Utah! And there was no lunar eclipse!
Photo by Michael Wiggin on Flickr
Crazy, no? So what's the most probable source of this color?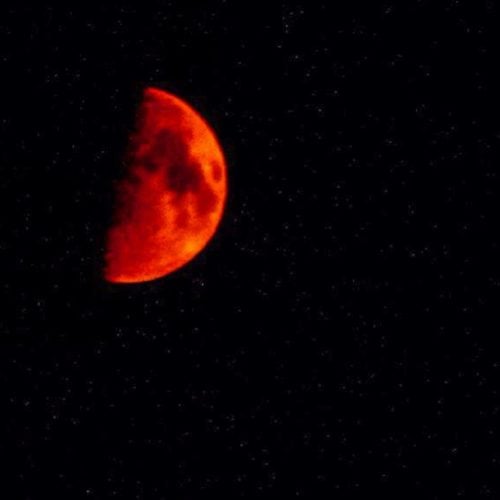 Photo by NickStonePhoto on Flickr
Well, there may be different explanations for the red color of the Utah's moon:
Antares also called the Fire Star was yesterday very close to the moon. However, I cannot imagine that a star, thousands kilometers from our moon would color it with this intensity.
Was there any lunar eclipse that wasn't forecast by NASA? Impossible
Well it seems, the red color is not coming from space!
So, is there a phenomenon on Earth that could give such an intense blood red color to the moon?
Yes! As shown in the video below, there are huge wildfires raging in Utah.
And I do believe that this blood red moon over Utah is related to them since they produce ton of haze in the sky. It looks red because of smoke from wildfires in the area.
Here you can see a photo gallery showing that the Utah's Sky is filled up with wildfire smkoke.