A 20-foot-wide sinkhole has swallowed the driveway belonging to an elderly Florida woman – and neighbors fear it could take her house, too.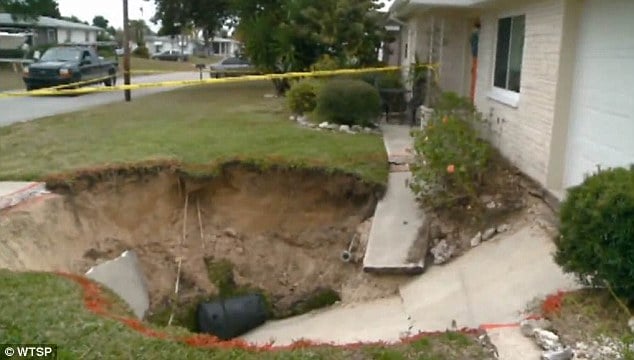 Florida is known for its terrifying sinkholes damaging cars and homes. A new one opened up in Pasco County, Florida, yesterday. It's not only huge (20-foot-wide) and did not only swallow a whole drive-way in front of a house. Now, everybody in the neighborhood is frightened… Will my home be swallowed as well?
The elderly resident of the house in Pasco County was able to escape with her two cats, but her car is still trapped in the garage.
There's no way to get it out with a five-foot deep hole directly in front of the door.
WTSP-T reports that firefighters evacuated several of the woman's neighbors – fearing the hole could grow and consume their homes as well.