Are cracks going to swallow expensive bungalows in Dorset? After last month of stormy weather, billions of tons of rock and mud are on the move along coastal Britain.
Lyme Regis residents are used to seeing the Jurassic Coast's sea-cliffs fall spectacularly into the pounding waves – but now cracks and fissures are opening as far as a third of a mile inland of the coast along the famous Undercliff. Find some other examples of cracks around the world here!
For example, this very expensive bungalow west of Lyme Regis in Dorset may be soon swallowed by the unstable land. The property has sunk two feet in two weeks and a three-foot step has been cleaved across a road a quarter of a mile inland from the sea and seven miles of the beautiful South West Coast Path are closed.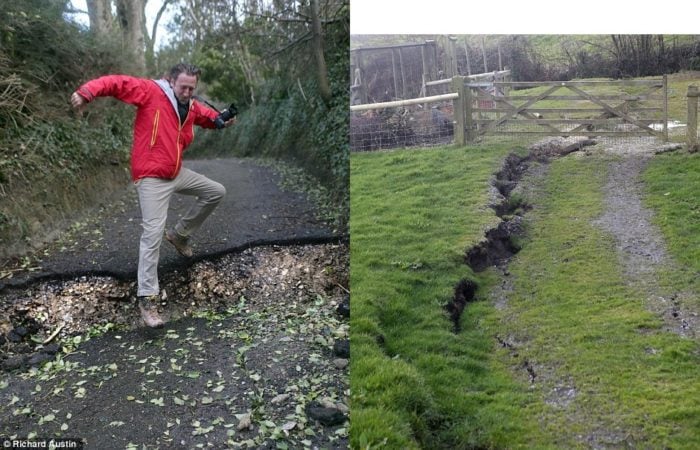 This last picture show cracks ripping through fields and pathways. You probably remember this landslide last year which tear down a building completely… Pretty bad!
Hopefully you get to stabilize the ground!
Source: Daily Mail