If you want to find the secret of the Universe, think in terms of ENERGY, FREQUENCY and VIBRATION.
The Chladni plate experiment summarizes this Nicolas Tesla's vision of the world! And you will find it amazing!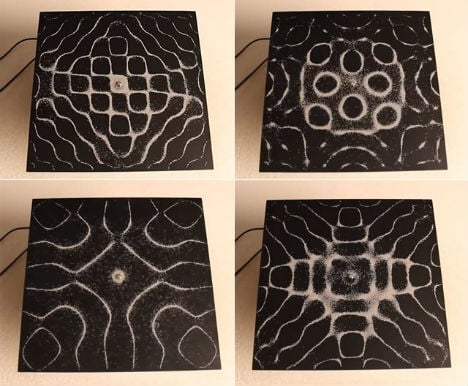 This amazing sound frequency experiment is called the Chladni plate experiment and requires a tone generator, a speaker and a metal plate attached to it. Then, you add sand on the plate and start playing a tone. Some areas of the metal plate do not vibrate under certain frequencies. This is where sand grains concentrate and aggregate creating amazing and beautiful patterns.
As shown in the video below (unedited version), the geometric patterns become more complex as the sound frequency increases.
Let me know what is your favorite pattern in the comments.