Jaws meteor: The meteor that flashed across the screen in the movie "Jaws" was real.
This is what I learned today from this video. Did you know this?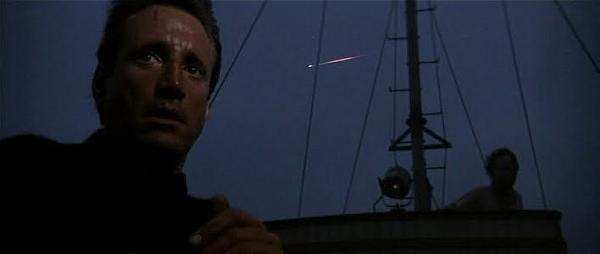 Look at this picture and the video below: There is a real meteor in the movie JAWS. The fireball strikes the sky as Brody and Hooper are on the boat during a night scene looking for the deadly beast. It appears really clearly behind them.
The Jaws meteor has a long tail and is disintegrating during the scene. It adds a bit of mystic to this Spielberg's masterpiece!
According to movie mistakes, this meteor is a real one. But actually, in the next few frames another meteor shoots across the top of the frame – this meteor was added in post-production.
Yes! A Jaws meteor! But look at other Spielberg's movies and you will have a shooting star at some point. It's his trademark.