A Trident II missile was launched from Kentucky, an Ohio-class ballistic missile submarine, in the Pacific Test Range off the coast of Southern California on November 7, 2015.
These insane pictures feature what was observed from Bombay Beach, Salton Sea, near San Diego… And they look very different to what people reported over SoCal…
And below all the images compiled in the awesome GIF and some videos about the mysterious event: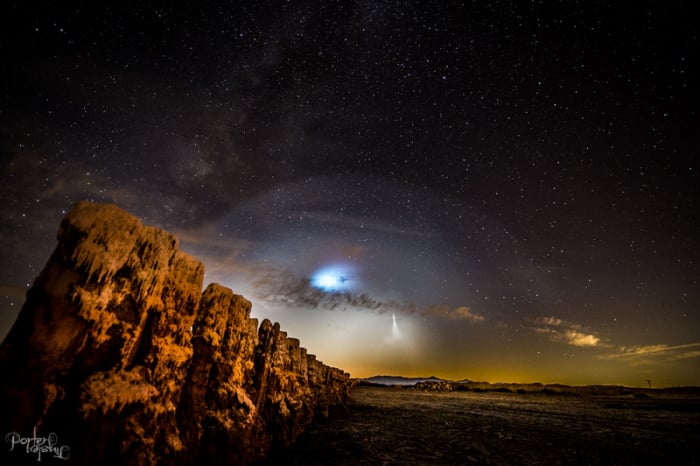 So, it sounds like this explosion occurred near the time of that missile launch. I think what people saw from LA to San Diego was the blue cloud in the last pictures. But the blast and explosion was invisible to them.
Did you know that beaches around the Salton Sea have no sand but are covered by bones?
All these incredible pictures of this mysterious explosion at Salton Sea were found on the blog Less Than Amateur by Porter Tinsley.