22 buildings and at least 41 people have been swallowed up by an enormous landslide in the industrial park Liuxi in Shenzhen, southern China.
The landslide triggrered the explosion of a gas station which probably led to the destruction of buildings and homes. 1'500 rescuers are on site clearing debris and searching for victims.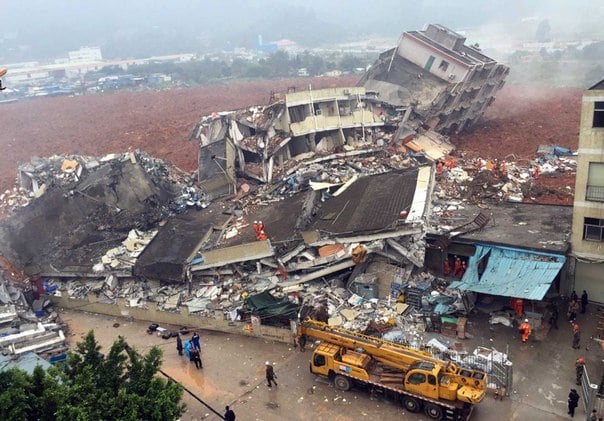 Look at this building… It collapses like a sand castle:
A nearby section of China's major West-East natural gas pipeline also exploded. Apocalypse now:
The enormous landslide took place on December 20, 2015. at 11:40 local time (6:40 MSK) in the industrial park Liuxi ("Lucy").
And when you look at this landslide from above… Insane:
Four people who were trapped in buildings toppled by a landslide have been rescued in Shenzhen City in south China's Guangdong Province on Sunday.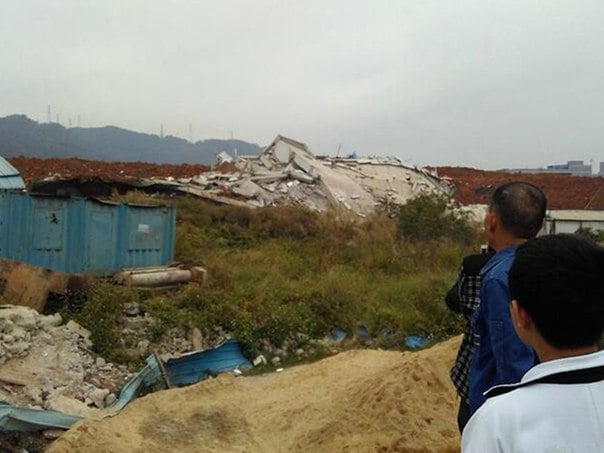 The landslide hit the southern Chinese city of Shenzhen in Guangdong province burying 22 buildings and leaving 41 people missing.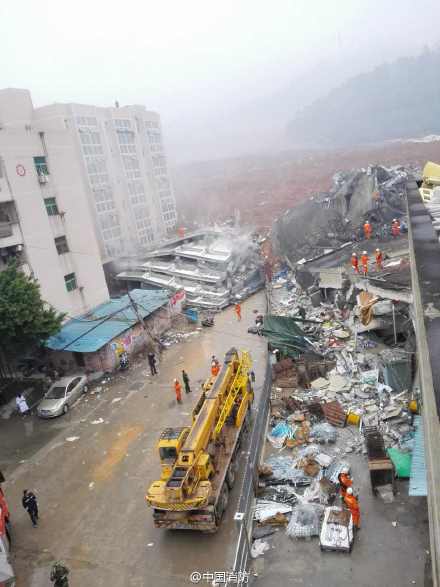 Thousands of rescuers are looking for survivors after the landslide struck Shenzhen's Hengtaiyu industrial park.
For my Chinese friends and followers:
Four people have been rescued from the debris, with three sustaining minor injuries.
Look at this link for a live update of the situation after this terrible landslide engulfed an industrial park in Shenzhen.