Rock or meteorite? A Strange object crashes through a roof in Mercer, Pennsylvania – June 21 2013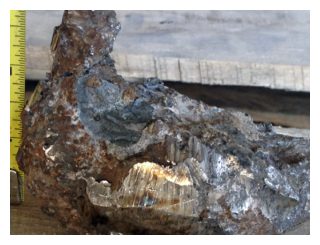 Mercer, Pennsylvania – There is a mystery surrounding a strange-looking rock that came crashing through the ceiling of a Mercer County business late Thursday night or early Friday morning. The rock made an eight-inch by eight-inch hole in the building's steel roof and dug a dent in the building's cement floor where it landed. – CBS Local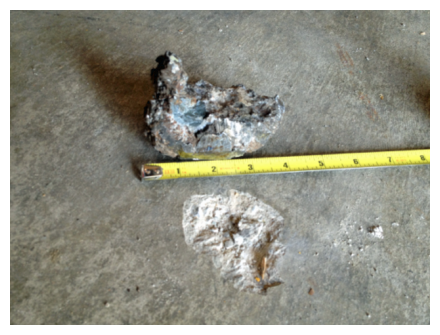 It may be a meteorite! What do you think?
A Huge Green Fireball Spotted over central Poland on June 20 2013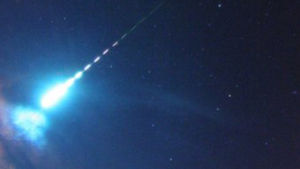 A huge fireball as bright as a Quarter Moon crossed the sky over Poland just before midnight on Thursdaywhic was similar to a falling green ball with a red tail, as reported by a witness from the town of Piaseczno, near Warsaw.  At 23.55 pm local time, Thomas Lewandowski, a member of the PKiM, saw a huge fireball that swept low over the horizon and ended with spectacular flashes. It was seen in the northwest part of the sky when observed from a location near Warsaw. This observation was quickly confirmed by Paul Zareba who runs a Polish Fireball Network station equipped with four cameras. One of the cameras recorded the phenomenon in all its glory.  The fireball was also picked up on radio waves. TVN
33 Pound Meteorite Found in Minnesota Corn Field
An Arlington Minnesota couple discovered a strange rock in one of their corn fields.