I have never heard of this name, but scientists call this kind of weird cloud a scud cloud.
And this creepy sky formation swept through Kiev, Ukraine on July 6, 2016.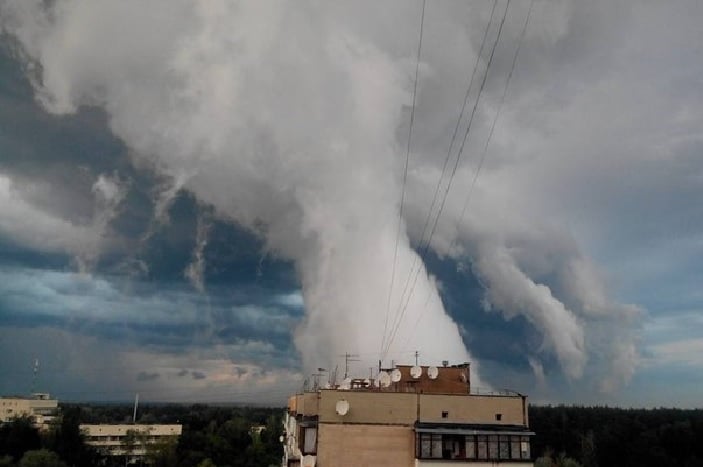 Scud clouds are a type of fractus cloud. This ragged or wispy formation in appearance are low, detached, irregular clouds found beneath nimbostratus or cumulonimbus clouds (like in the sky of Kiev). When caught in the outflow (downdraft) beneath a thunderstorm, scud clouds will often move faster than the storm clouds themselves.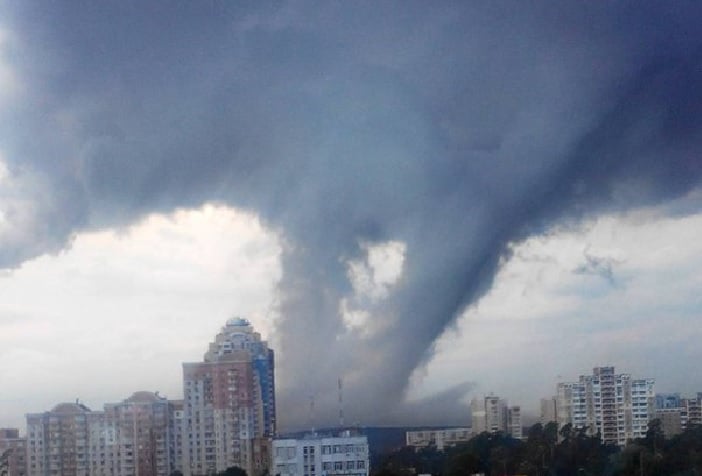 Scud clouds are formed as the warmer (and often more moist) updraft of a thunderstorm lifts the relatively warm air near the surface. These clouds condense as the warm, moist air saturates through ascent and is pushed outward from the storm. Scud clouds are very commonly found on the leading edge of a storm front.
Scud clouds can often be mistaken for a developing tornado, landspout, or waterspout. The difference is determinable by identifying if there's any rotation (not just movement) of the scud clouds. If any rotation occurs, a tornado, landspout, or waterspout has a high chance of forming.
Watch the original video in better resolution on Instagram.
Impressive is the least we can say!