The young Solar Cycle 25 starts pretty explosively!
After sunspot 2781, beginning of the month, Sunspot AR2785 exploded on November 23, at 23:35 UTC, producing a C4-class solar flare.
The solar blast hurled a 250,000 km long plume of plasma across the sun as shown in the GIF below.
UV radiation from the flare hit Earth, causing a shortwave radio blackout (frequencies mainly below 10 MHz) over the South Pacific, including eastern Australia and all of New Zealand.
Meanwhile, three of the biggest sunspots of young Solar Cycle 25 (AR2783, AR2785, AR2786) are either facing Earth or turning in our direction. They could become a source of geoeffective flares in the next few days.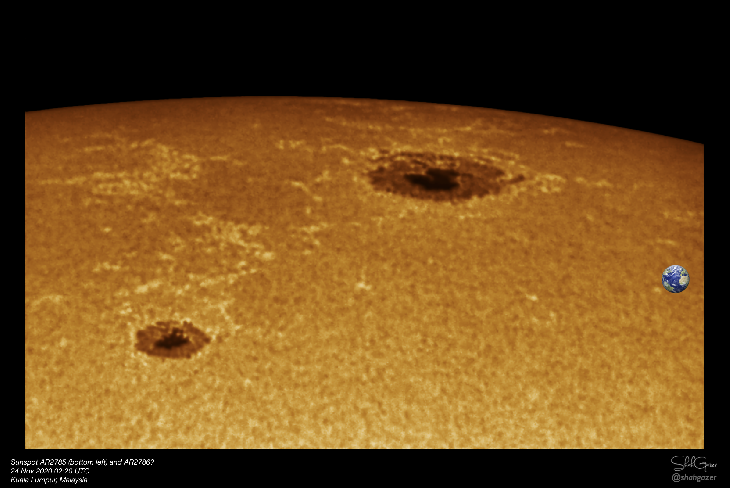 All these sunspots pose a threat for C-class flares, with a slight chance of even stronger M-flares. So be readyfor more blackouts! More extreme solar explosions on Space Weather, Strange Sounds and Steve Quayle.
If you are already planning your Christmas gifts, please buy with us on Amazon. The affiliate sales will help us to continue the hard work we are putting in this website.
Follow us: Facebook and Twitter. By the way you can also support us on Paypal. Please and thank you!