Huge blaze at fireworks factory in Stafford creates loud explosions and thick smoke. A missing person and four injured are being reported. Nearby residents reported hearing a 'loud bang' before seeing plumes of thick black smoke rising from the factory. Apocalyptic explosion!
The blast occurred at SP Fireworks factory shortly after 5pm on October 30, 2014. Searching for the missing person is set for when the fire is fully out.
Fireworks explode above the factory on the Baswich Industrial Estate in Stafford, where a huge blaze started shortly after 5pm yesterday.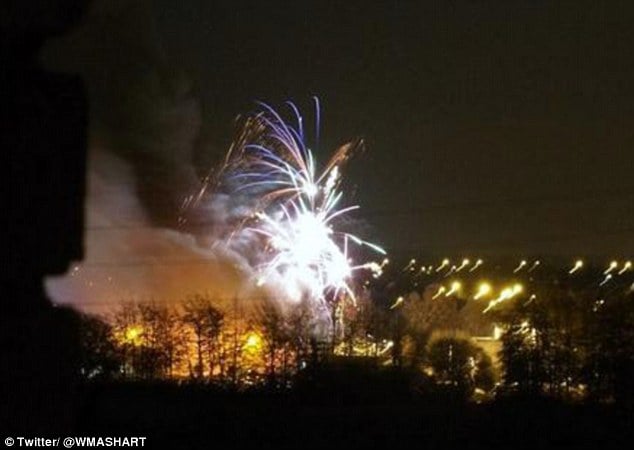 West Midlands Ambulance Service have treated at least four people, two of whom were taken to hospital. Staffordshire Police say one person is unaccounted for after the blaze on the trading estate. A search is due to begin this morning once the scene has been declared safe.
The following dramatic video shows thick plumes of smoke and bursts of fireworks exploding in all directions from the factory. Horrendous!
50 firefighters, eight engines and four specialist fire engines at the scene and three hours were needed for bringing the huge blaze under control.