Spectacular undulatus asperatus clouds engulfed Wichita, Kansas on April 23, 2015!
Discover amazing pictures and a video of this incredible sky phenomenon!
Wave clouds appear at 0:40 in the video below:
Do you also see an eye?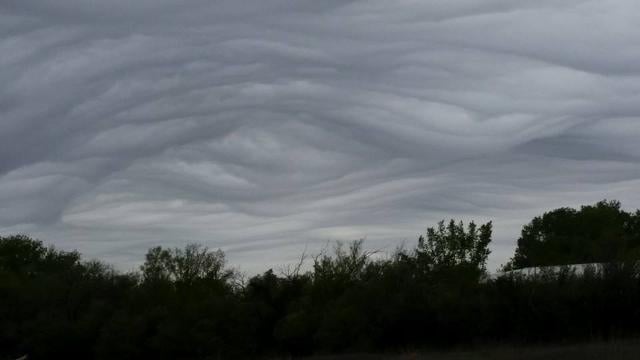 And here two, no?
And they slowly get tired and close themselves!
Just before the sky lights up!
The undulatus clouds disappearing!
Like angels and eagles in the sky!
Pictures from: Instagram, Kansas local news, Reddit