I love strange cloud formations.
One of my preferates are the mysterious, wild and wave-like 'Undulatus Asperatus'. Watch these incredible pics of this new type of wavy clouds!
Undulatus asperatus are wild, wave-like clouds.
The name translates approximately as "roughened or agitated waves".
This apparently new class of clouds is still a mystery.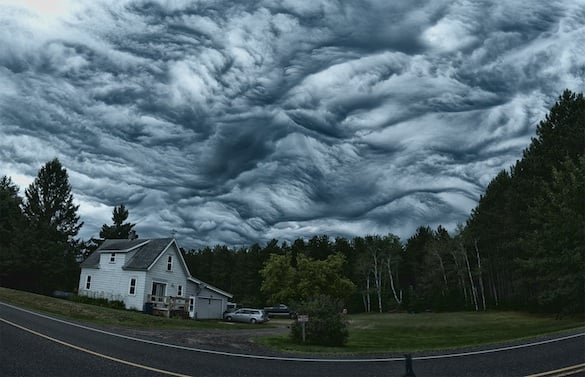 Experts suspect their wavy undersides may be due to strong winds disturbing previously stable layers of warm and cold air.
The first Undulatus asperatus was photographed in Cedar Rapids Iowa in 2009.
Since then, undulatus asperatus have been spotted in France, Norway, Salcome in Devon, Middlesbrough and Perthshire in Scotland.
These choppy clouds could be the first new type of cloud accepted since 1951 in the International Cloud Atlas of the World Meteorological Organization.
If the new formation is accepted, it would be one of the most exciting entry not only because undulatus asperatus make the sky look like aliens are coming, but also because it would be the first formation discovered through crowd sourcing.
And here an awesome video:
Did I miss your picture? Add it in the comments! Thanks!