Have you ever seen a giant tornadic supercell?
Probably! But nothing like that below, I bet!
Multiple tornadoes touched down in Oklahoma Monday, May 9, 2016. At least two died in the storms. Damage in northeast Oklahoma was minimal.
Spotters reported that multiple tornadoes touched down in the Sooner State during storms Monday.
Officials confirmed that one person died in the storms near Wynnewood, Oklahoma, in Garvin County. Another fatality in Johnston County was later confirmed.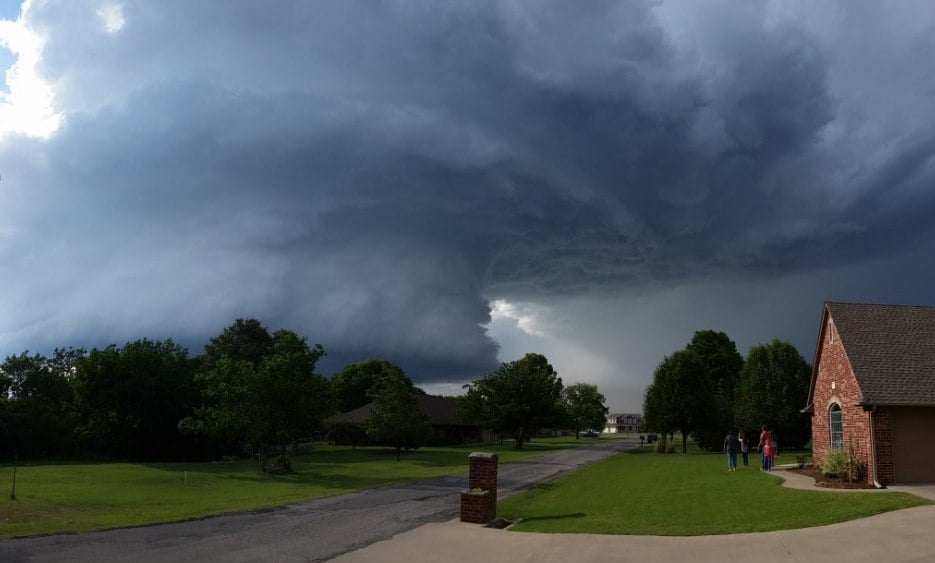 Tornado Warnings were in effect for much of Green Country.
Oklahoma emergency management teams have reported minimal damage.
A tornado reportedly touched down near Stillwater as well.
Several homes in Payne County were damaged. Power lines were also pulled down in the area.
Three homes were damaged or destroyed in Garvin County.
Three people were transported to hospitals near Sulphur with non-critical injuries.
Now look at this insane cloud on video:
Tornado touches down in Elmore City, Oklahoma:
Large Wedge Tornado Hits Central Oklahoma on May 9, 2016:
Large wedge tornado north of Sulphur, OK on May 9th 2016:
Tornado spotted on the ground near Wynnewood, Oklahoma May 9, 2016:
Officials said the Oklahoma State Emergency Operations Center was activated following the storms. They are working to bring relief throughout the state.