This apocalyptical hailstorm stroke central Sicily last Thursday, January 22, 2015.
Look at the below pictures and video… It's prophetic!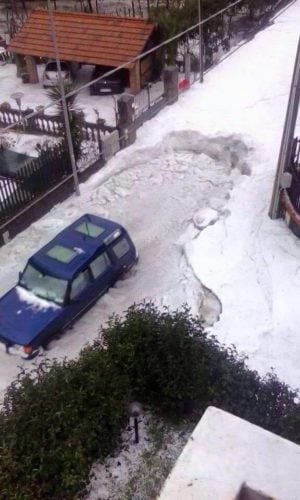 A violent storm struck central Sicily between Enna, Catania and Siracusa on Thursday mid-afternoon.
Particularly affected the province of Catania, where frightening mammatus clouds, typical for the most intense storms, appeared in the sky.
Rain and strong winds have been causing problems in the province of Catania, Italy.
Moreover, severe hailstorms accompanied by thunder and lightning have been recorded.
Look at the tons of hailstones that have been falling from the sky! They almost cover cars parked in the streets.
Such storms are crazy and prophetic… Hopefully their numbers will not increase next.
Look at these beachgoers running for their lives in Russia!