Have you ever been totally fried by clouds when seeing them approaching?
If I had seen these clouds coming at me like this, I would have dropped everything, turned around, and started running.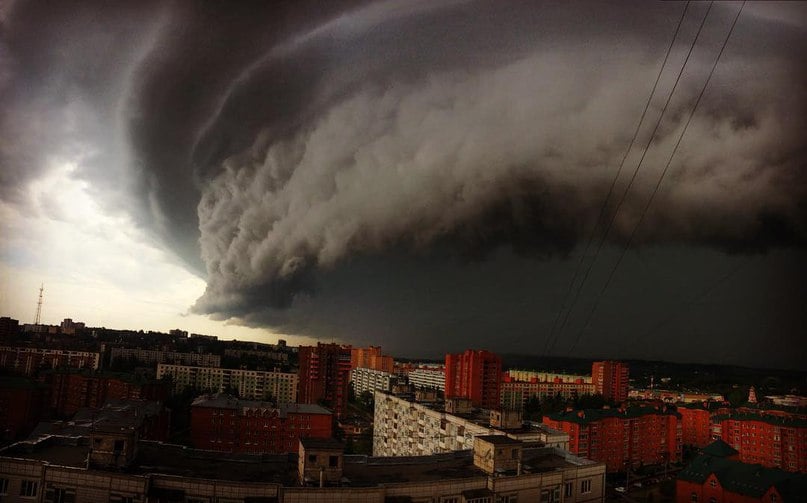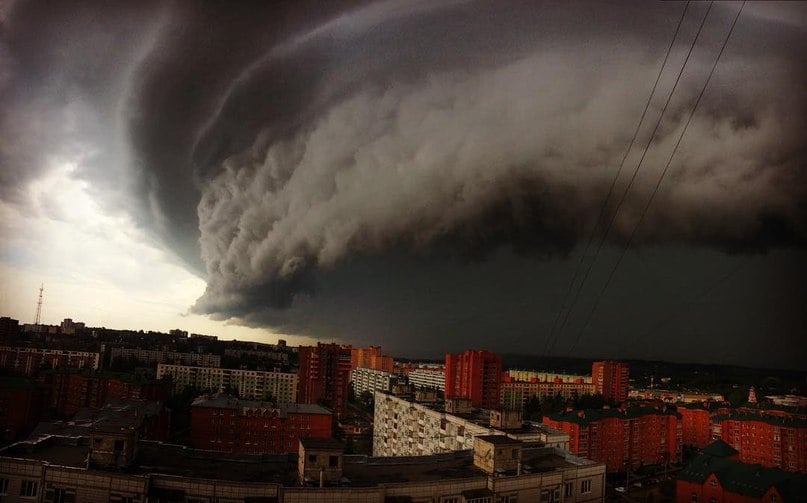 These shelf clouds popped up and rolled into and over Dmitrov in the near Moscow region on June 4, 2016.
And look absolutely terrifying.
It's exactly what I envision the end of the world looking like.
Nothing really happened but it totally looks like a cloud tsunami swallowing everything on its path.
A thunderstorm apocalypse!