Small but potent sunspot AR2790 unleashed a C7-class solar flare and hurled a CME toward Earth on Dec. 7th @ 16:32 UTC.
The resulting X-ray pulse produced a minor shortwave radio blackout over South America.
The explosion also hurled a coronal mass ejection (CME) toward Earth as shown by this halo CME leaving the sun a few hours after the flare: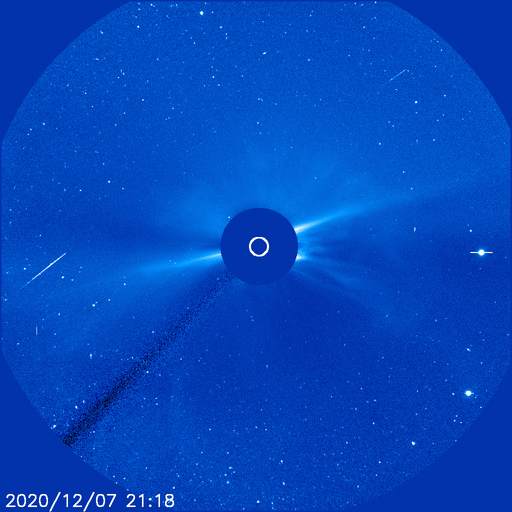 Geomagnetic storm warning
Meanwhile, NOAA analysts have modeled the storm cloud and it will reach Earth during the second half of Dec. 9th. NOAA forecasters expect the most intense disturbances to occur on Dec. 10th.
En route to our planet, the CME will indeed scoop up some slower-moving material from an unrelated solar wind stream. The combined impact could spark geomagnetic storms as strong as category G3.
This is NOT a major space weather event. But after 3 years of uber-quiet Solar Minimum, it is noteworthy. If a strong geomagnetic storm materializes, auroras could be sighted in northern-tier US states from Maine to Montana to Washington and as far south as Illinois and Oregon. So keep your eyes to the sky!
And expect strong magnitude earthquakes in the next few days.
More solar storm news on Spaceweather, Strange Sounds and Steve Quayle.
If you are already planning your Christmas gifts, please buy with us on Amazon. The affiliate sales will help us to continue the hard work we are putting in this website.
Follow us: Facebook and Twitter. By the way you can also support us on Paypal. Please and thank you!