The weather is getting more and more intense in Calgary with everything from drought to apocalyptic storms, floods as the planet's weather is changing fast.
A freak hailstorm slammed Calgary and knocked out power to 20k customers on August 4, 2015, flash flooding many major routes throughout city and delaying C-Trains.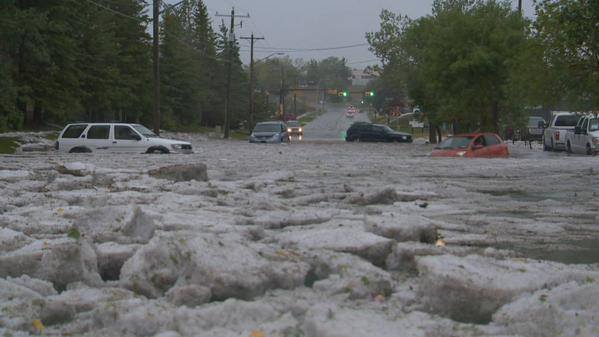 Now listen to the sound of this freak storm:
Even some crazy guys are having a swim in the hail flooding:
Find more pictures and videos of this extreme weather anomaly on CBC.